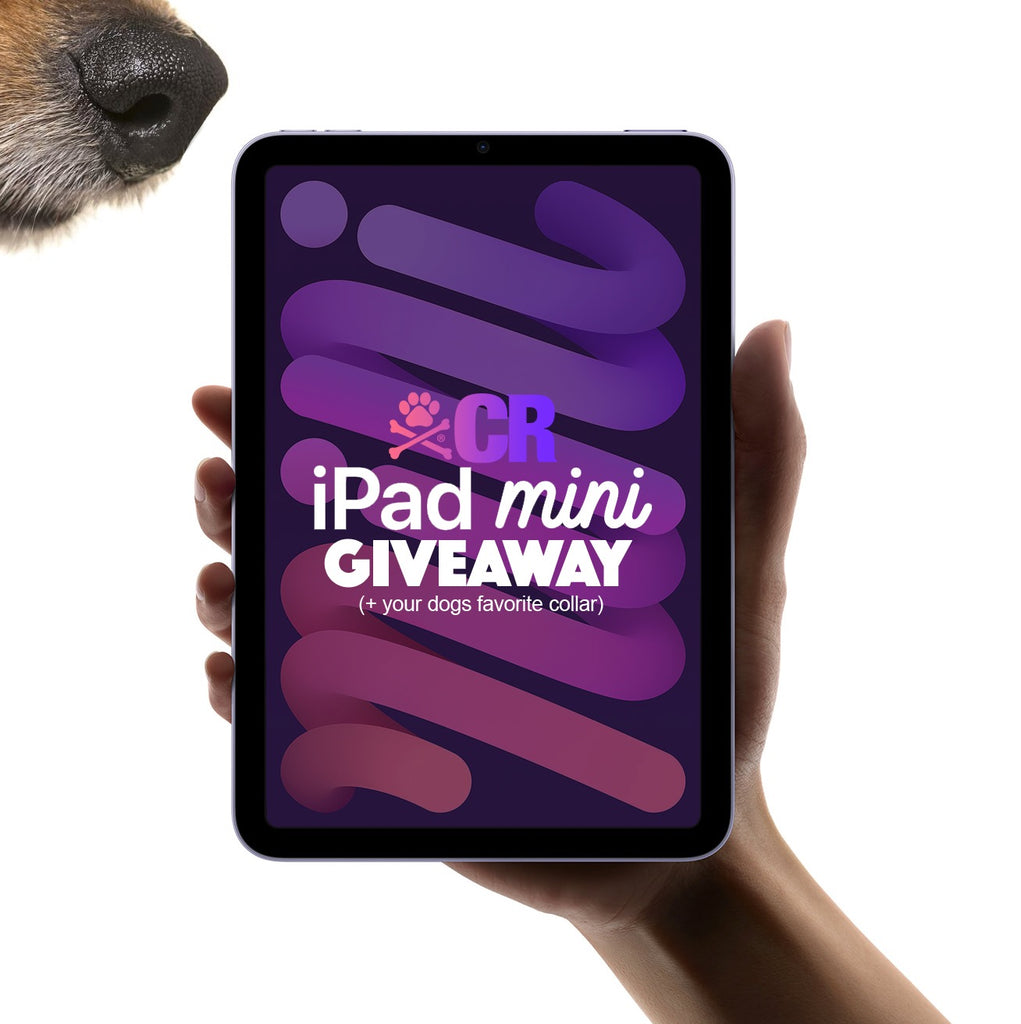 In case you may not have heard, CrazyRebels.com is turning ten this year! So we are celebrating all year long with over $10,000 worth of giveaways. Just our little way of saying thank you for the past ten years of supporting CR.
February's giveaway is straight from the heart. We literally started Crazy Rebels on Instagram, drawing portraits of dogs and invoicing customers via PayPal. Before CrazyRebels.com was born, it was just an Instagram account on an iPad and a whole lot of what felt like crazy dreams. Fast forward ten years and here we are, making collars on the daily and absolutely loving every moment of it. We would not be where we are today without the word of mouth love and social media. We owe our success to Instagram and the kindness of our customers and for that we are paying it forward all year long.
We are kicking off February with a month long giveaway to enter to win a collar YOU LOVE and an iPad mini. For the collar you get to choose any CR collar design your dog wants, in your favorite colors, custom made just for your pup. To enter to win, head to our Instagram right here. 
We LOVE you! Happy February.