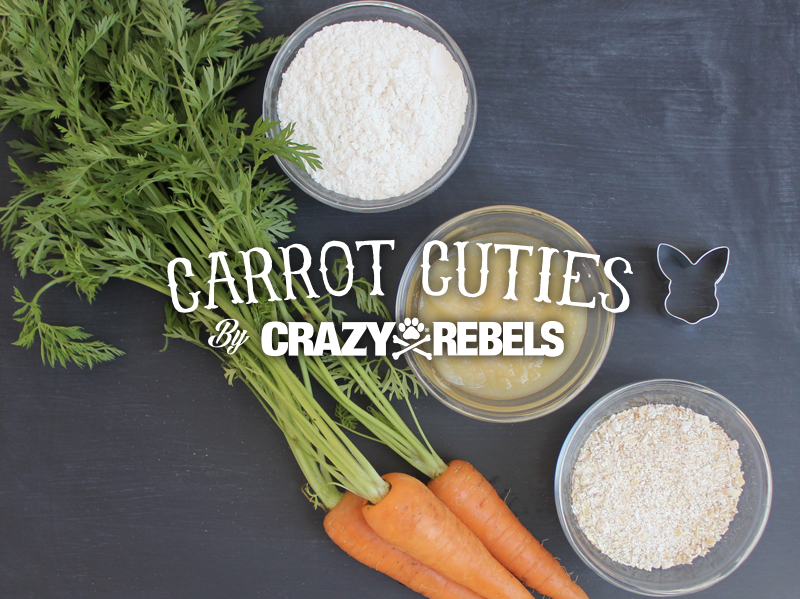 These treats will have your dogs hopping for joy! With Easter coming up we though we'd whip up some bunny inspired healthy, organic dog treats for the rebel pack. These treats only require four ingredients so they are super easy to make and literally take no time at all.
Ingredients: (Makes approximately 36, 1" cookies)
1/2 c. flour (we used gluten free but you can use most any type of flour you like)

1/2 c. shredded organic carrots

1/2 c. unsweetened organic applesauce

1/2 c. organic ground oats (we used gluten free but you can use regular oats too)
Directions:
Mix all ingredients together to form dough (it will be sticky).
Roll out dough on a very well floured board and cut out shapes using cookie cutters. We used a small bunny shaped cookie cutter. But you can also roll them into small bite size balls if you don't have cookie cutters.
Line baking sheet with parchment paper and bake at 350 degrees for 20 minutes.
Cool completely on a wire rack.
Hoppy treating!