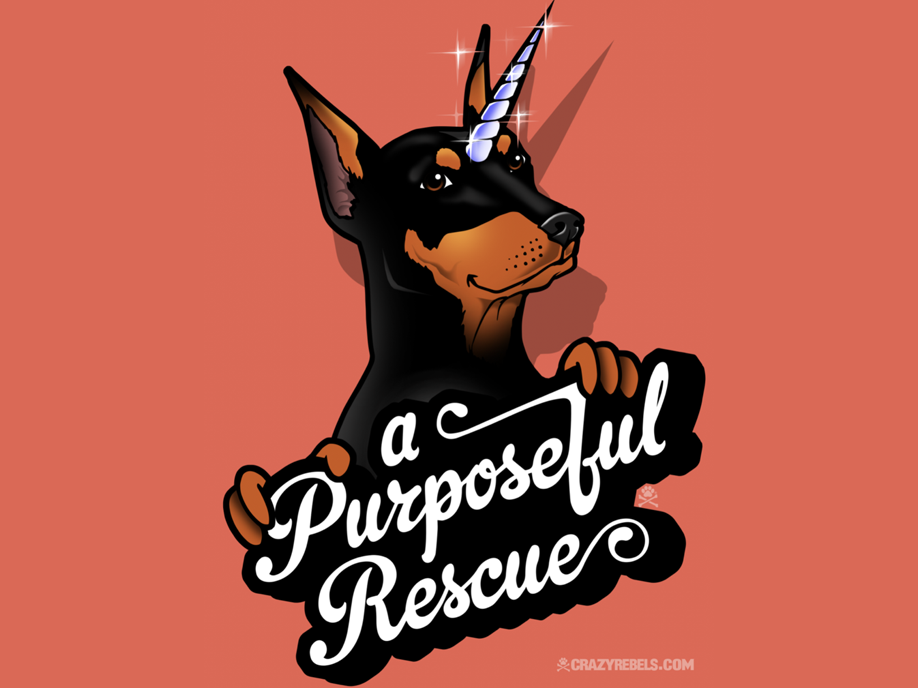 We're kicking off this year by giving back!
Help save the magical unicorns. But, "what is a magical unicorn?" you ask. Magical unicorns are amazing dogs who, for one reason or another, have simple been overlooked at crowded shelters. City shelters depend on rescues like A Purposeful Rescue in Los Angeles, California to help these magical unicorns find their forever homes, but APR needs volunteers and donations to make this happen.
We've teamed up with some amazing rescue friends and wonderfully huge hearted companies to help raise money and resources for the magical unicorns at A Purposeful Rescue. We would love your support too! Any donation made automatically enters you in a raffle to win a super mega prize pack loaded with prizes from Crazy Rebels (hello cozy hoodie!!), Allku Pets, Hadley Clay Studio, Lasso Dogs, My Le Dogue, The Max Bone and The TrackR.
Here's how you can help magical unicorns AND win a prize package for your dog:
1. Make a single donation* to A Purposeful Rescue right on their website. Then comment below: "I donated to the APR fundraiser."
OR YOU CAN:
2. Purchase any item(s) from A Purposeful Rescue's Amazon Wish List** right here and comment below: "I purchased something from the Wish List for the APR fundraiser."
Our goal is to raise $2000 and donate every item on A Purposeful Rescue's Wish List by Feb 9. Please consider making a donation or sending a gift to a magical unicorn today!
GET YOUR DOG CARTOONED FOR THE CAUSE TOO! From now until January 15, 2017 we'll be donating a portion of proceeds from all cartoon JPGs and canvases to APR. Order yours here today!!
*APR is a 501C3 NON-PROFIT and all donations made directly to APR are tax deductible (tax ID # 46-3646857).
**Please send any item(s) purchased from Amazon to the address at the top of the Wish List:
A Purposeful Rescue
1122 Carmona Ave.
Los Angeles, CA 90019-2565
United States