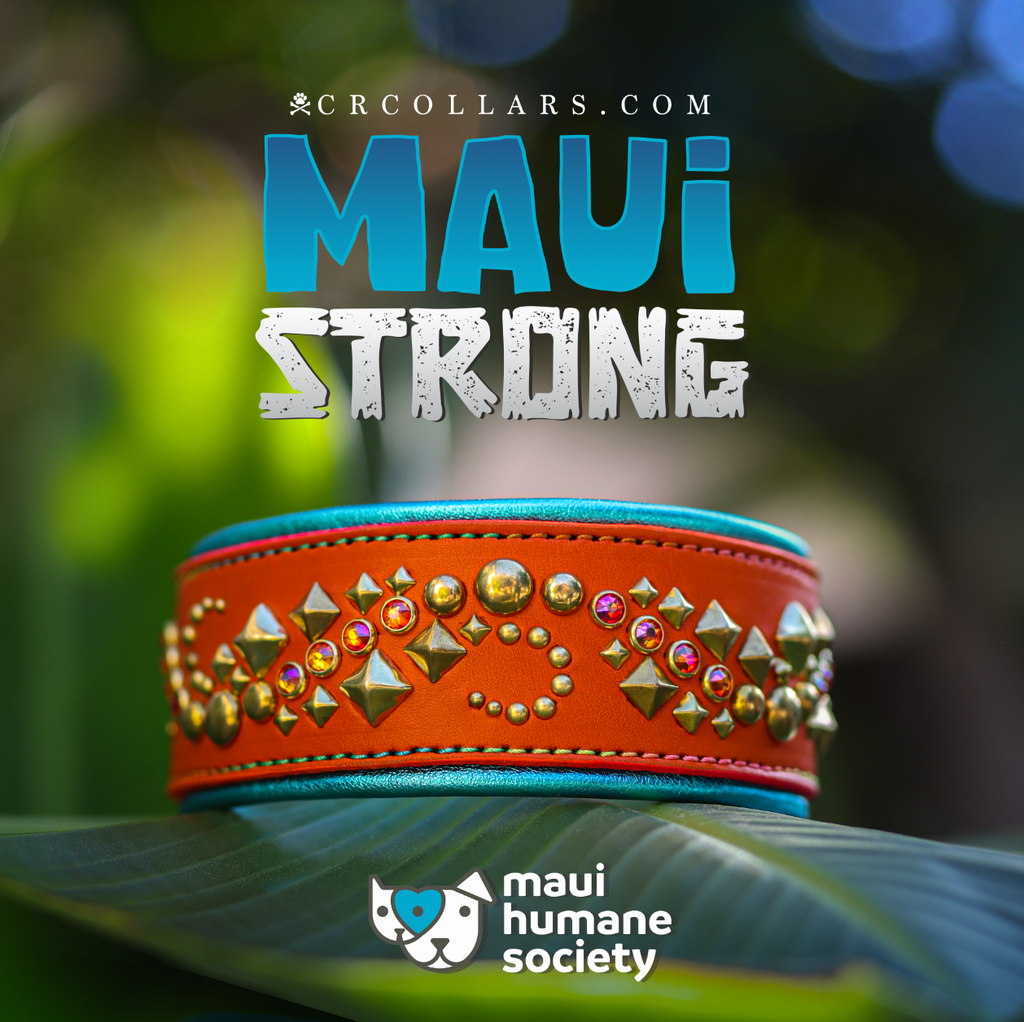 Maui needs our help. The beautiful island of Maui, Hawaii has been ravaged by wildfires over the past week and they need all the help they can get. The historic oceanfront town of Lahaina was literally burnt to the ground, people and pets are missing as the death toll rises. The heartbreaking devastation is monumental.
Maui holds a particularly special place in hearts. It's a place we have visited several times but most significantly it was the location of our first Crazy Rebels destination photoshoot campaign. We got to spend a week meeting and photographing the lucky island dogs who call Maui home and in doing so we made some lifelong friends as well.
The Maui Humane Society continues to take in hundreds of animals who have been burned, lost during the evacuation process and those in need of critical care due to smoke inhalation. We designed the Maui Journey Collar in an effort to raise funds for the Maui Humane Society. This collar combines the beautiful sunset colors Maui is so famous for with a pop of bight ocean blue padding. 100% of proceeds from this collar will be donated to the Maui Humane Society to help them perform lifesaving medical procedures and purchase supplies for families that have lost everything, so they can keep their animals with them. If you would like to donate directly to them, they are accepting donations a number of ways.
You can donate directly on their website, due to an influx of traffic they have reported this may not be working, so there are several other ways to donate below as well.
They have created a Facebook and Instagram fundraiser with a direct link to donate.
You can Venmo @mauihumanesociety
Or by using the link bit.ly/mauihumanesociety
If you would like to donate to other organizations the Hawaii Red Cross and Maui United Way would be so grateful for your help as well.
Sending Maui all the pawsitive vibes.