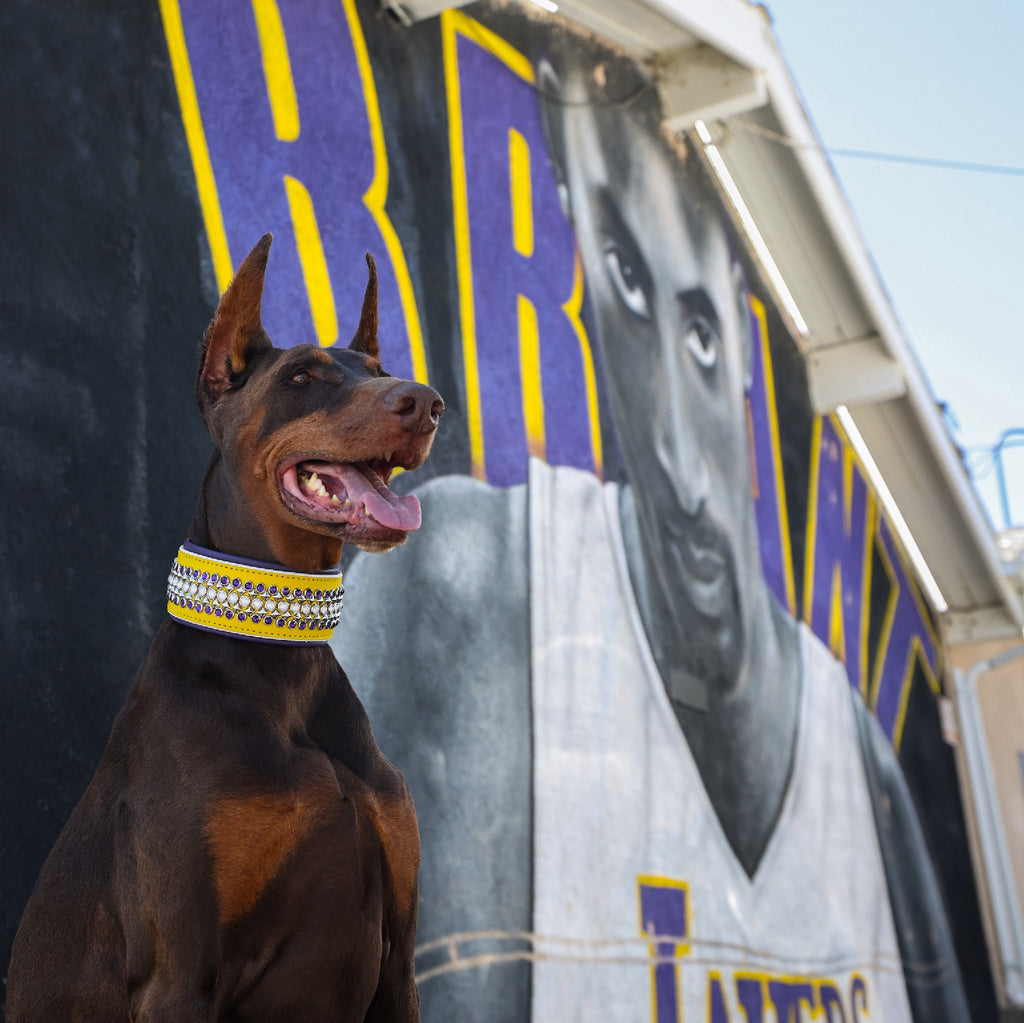 Having grown up watching NBA basketball there's a certain nostalgia that comes with Laker culture. It's not just the games, it's the energy, the camaraderie, it's the players, it's the whole lifestyle. Kobe Bryant was more than a basketball legend, he was a philanthropist who gave back to his community and made the world a better place through his foundations. He cared about people just as much as he cared about the game. Kobe Day was established before he passed to honor him after his retirement, but it has become a way for the world to continue to remember his legacy.
Today we release three Limited Release Collars. One brand new special Limited Release to honor his tenacity and his drive, the Mamba Mentality Illusion Showoff Collar. The second, a CR fan favorite through the years, the MVP Ultra Collar. And finally a Laker's Two Tone Kyon and leash set. All three seek to honor and pay homage to Kobe but also to help carry out his mission to give back. He sought to better life for those less fortunate which is something we greatly admire and seek to emulate as well. 10% of proceeds from both Limited Releases will benefit the Mamba and Mambacita Sports Foundation. 
"The Mamba and Mambacita Foundation is a nonprofit organization dedicated to creating positive impact for underserved athletes and boys and girls in sports. The foundation provides funding and sports programming for underserved kids to enable participation in school and/ or league sports that enrich socio-emotional and physical development. Kobe and Gigi's vision was to create a world where young boys and girls had equal opportunity to pursue their dreams through sports and life. The foundation honors their legacy by funding programs that support their vision." And we are proud to help them further their mission.