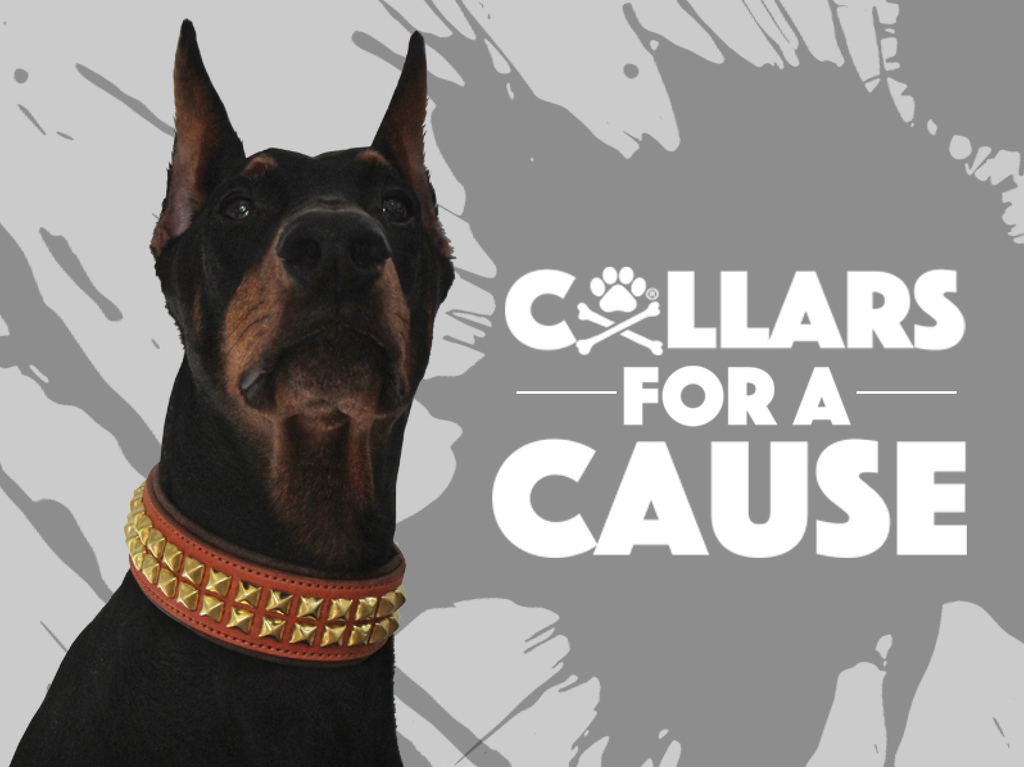 We love giving back! And since it's the month of giving, we're feeling extra generous which is why we have teamed up with the Doberman Rescue of Minnesota to raise funds in the name of Dobies. 
About The Rescue: The Doberman Rescue of Minnesota (DRM) is a non-profit, entirely volunteer run organization founded in 2000 and they have been saving lives ever since. All of the Dobermans in their program live in loving homes with foster families until they are able to go to they forever family.
The Main Event: This Saturday, November 10, 2018 DRM is hosting their biggest fundraiser of the year, A Night To Paws Gala. If you are lucky enough to live near Minneapolis we highly suggest heading out to support an awesome causer and enjoy a night of food, fun, entertainment, hors d'oeuvres, a comedy show, photo booth and our favorite part, the silent auction. Ticket sales benefit the rescue as well as the silent auction. You can find this beautiful Triumph Luxe Collar (in Dobie size of course) up for auction at the event. You can buy tickets to the event right here.
2nd Annual A Night to Paws Gala
Saturday, November 10 at 6 PM – 10 PM CST
Columbia Golf Course – 3300 Central Ave NE, Minneapolis, Minnesota 55418
How YOU Can Give Back Too: If you're not near enough to attend but still want to give back, don't worry we've got you covered in the best way possible. From now until Saturday night you can order a Triumph Luxe Collar in any color combo and size for your dog, and we'll donate a portion of proceeds right to DRM. It's that easy. Your dog gets a collar, the rescue saves more Dobies, and the good vibes keep flowing. Shop the Triumph Luxe Collar right here.