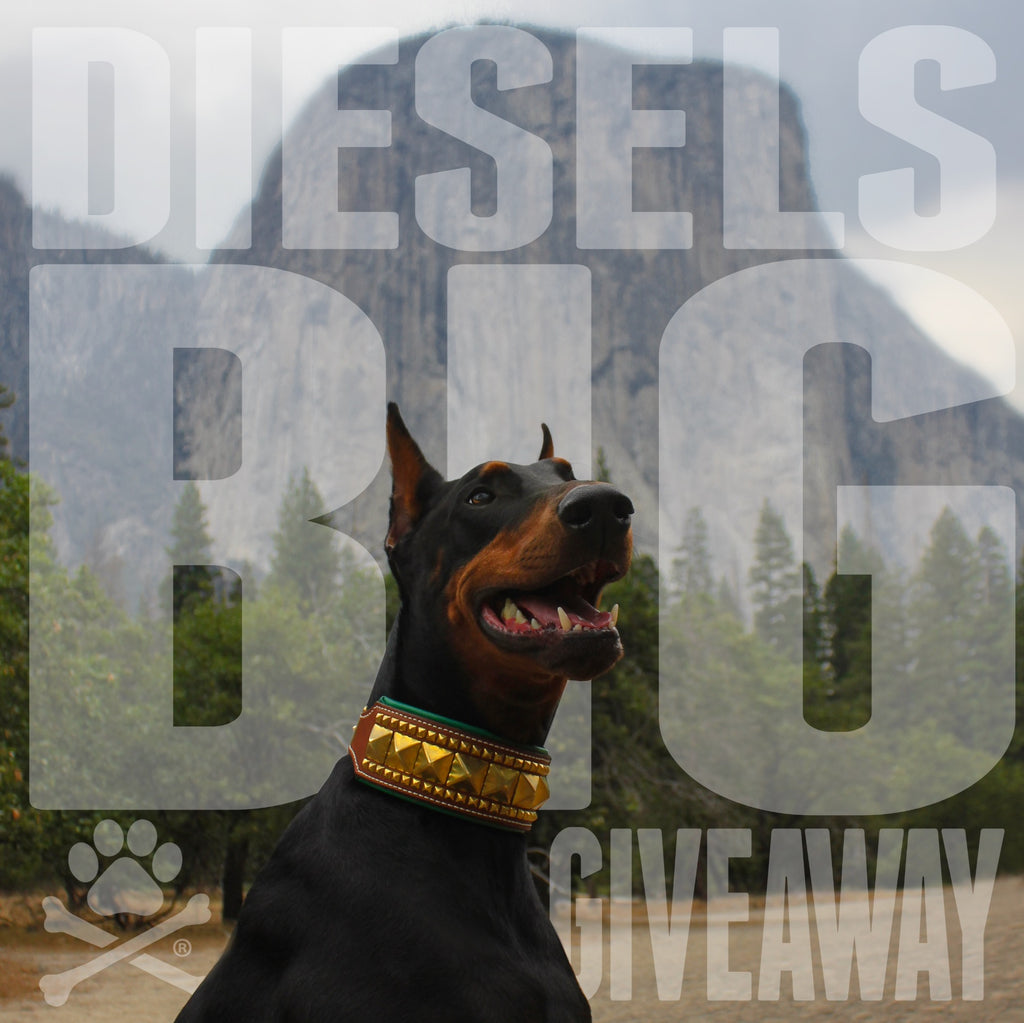 Diesel was our big, beautiful black and rust Doberman who passed away January 1, 2020. He was a founding member of the Crazy Rebels pack and lives on through every Diesel collar we get to make. We celebrate his birth month every year by highlighting his namesake collar, the Diesel collar. This year we're doing it even bigger to celebrate not only the life and legacy of Diesel the dog, and not just a decade of Crazy Rebels the company, but a decade of the Diesel Collar in existence. 10 years of making one of our most beloved designs originally inspired by our most beloved boy.
Diesel lived life 110% to the fullest. He did everything big. From his bark to his appetite to him stamina to his sky high fence jumping ability, this boy truly was larger than life. So his giveaway needed to be big too. In honor of Diesel, for the month of March we're giving you the chance to win a completely custom Diesel Collar in your choice of colors AND a big surprise valued at $500.
This months giveaway is for our Facebook friends.
How to enter:
LIKE Crazy Rebels on Facebook (Meta?)
Interact on all of our posts on Crazy Rebels Facebook page, all month long. For the month of March; like, comment, share and/or tag your friends on all of our Crazy Rebels Facebook page posts for a chance to win a custom Diesel collar and a $500 value surprise. The more you interact, the higher your chances of winning. 
Winner will initially be chosen at random and then verified based on their level of interaction. So make sure you're active. Winner will be announced April 30th.
Bonus points for tagging people on our Diesel collar IG post right here.
And if that isn't exciting enough, mark your calendars for our annual Diesel Ready Made Collection, going down Saturday, March 27th, time TBD.
Thank you for helping us remember big D!
*Giveaway is sponsored by Crazy Rebels and is in no way affiliated with Facebook/Meta or Instagram.