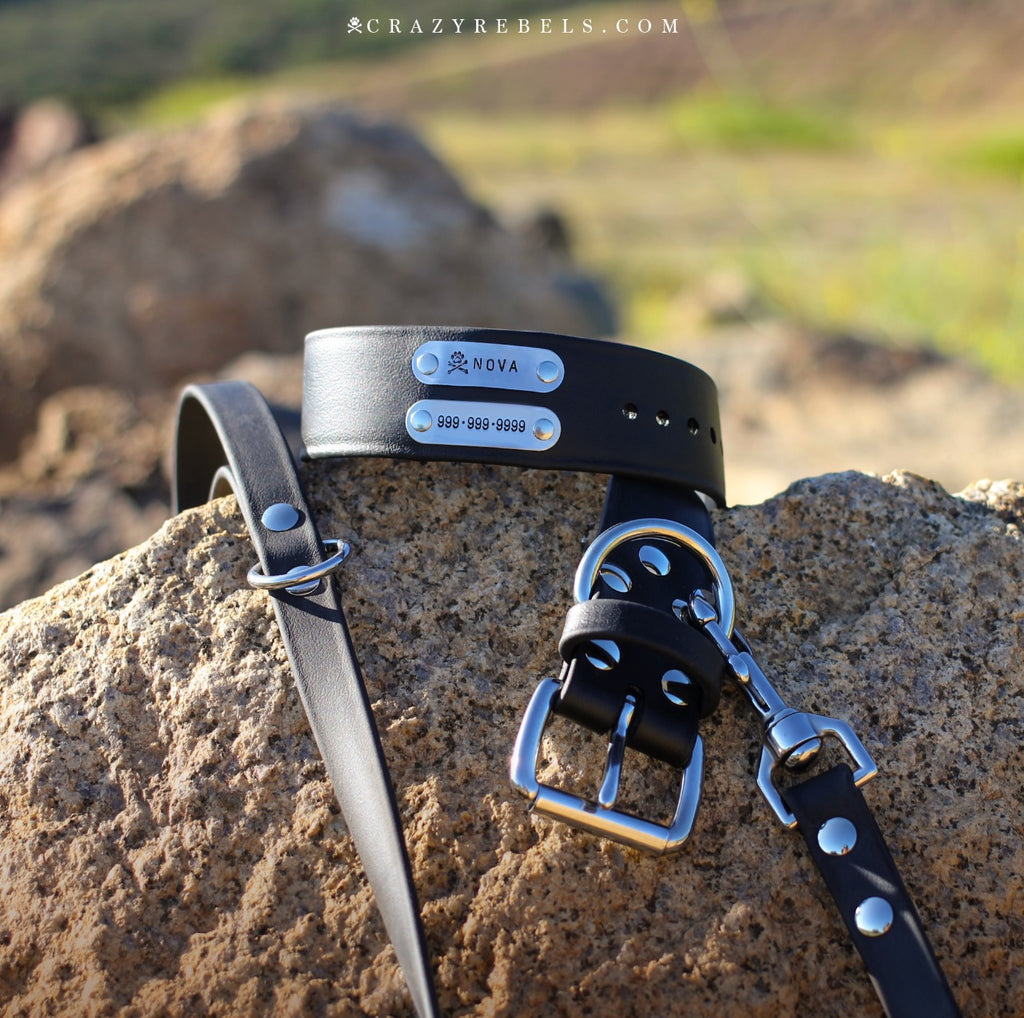 We created the Stealth collar to keep dogs safe. The Kyon Stealth collar is a waterproof collar with nameplates rivets right to the collar. An easily ID'd dog is the safest way to ensure, should your dog get loose or lost, they will be returned as quickly as possible. 
The Kyon Stealth collar features our waterproof Kyon base for durable, all purpose fit and function. Offered in 17 colors, three widths and two hardware finishes, you can choose the best aesthetic for your dog. Choose from an array of bright or neutral colors, stainless steel or solid brass hardware, and 1-1/2", 1", or 3/4" widths.
Our ID tags are deeply stamped by hand with your dogs name and phone number, each letter and each number lovingly set to last a lifetime. This ensures your dogs important info will never fade or rub away.
The Kyon Stealth is a great collar for every day use, whether around the house or out and about, rest assured your dog is ID'd. The Stealth is also an important part of your emergency kit.
Emergency tip: We recommend keeping a set of Kyon Stealth collars and Kyon leashes in an easily accessible emergency go-bag for your dog or pack. If you're like us you may have collars, leashes, and supplies in various areas of your home, but in an emergency situation you won't have time to think of where everything is, you'll just want to collar up your pups in ID'd collars and go. This is why we keep a set of Stealths for our pack in a backpack ready to go. We don't use these collars for every day use, we don't grab them for the beach, we always keep them in the same location, ready to go in an emergency.