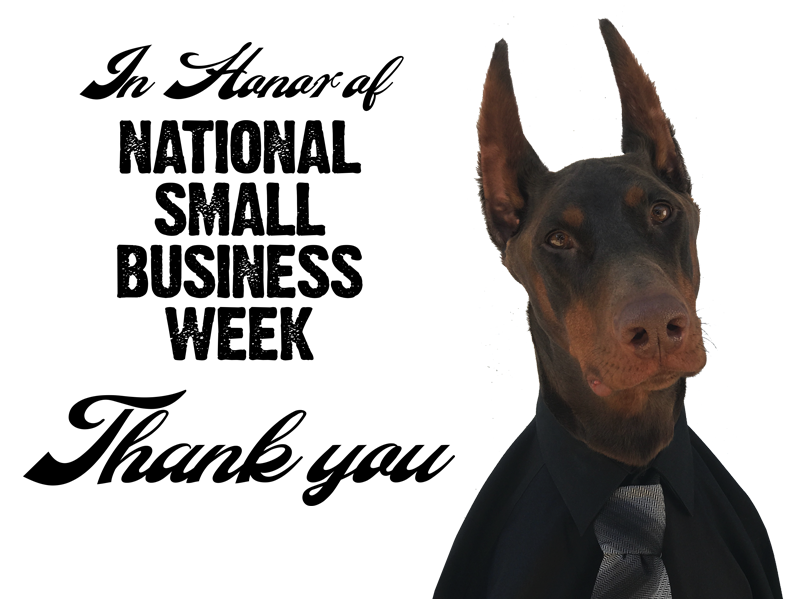 National Small Business Week, April 30 - May 6, 2017
As a small business we are so appreciative of nationally recognized movements such as National Small Business Week. It is in part because of Small Businesses that America thrives, but it is because of your support that we even exist. We'd like to take a moment to thank you! Thank you for loving us and for believing in us from the very beginning. We have found an incredible love through the dog community that motivates us to keep going when things are hard, and celebrates with us when things are awesome. Crazy Rebels is quite literally built on and sustained by love.
Some facts about small businesses*:
More than half of Americans either own or work for a small business.
Small businesses create two out of every three new jobs in the U.S. each year.
America's entrepreneurs and small business owners critically contribute to America's economy.
Small businesses increase America's global competitiveness.
Their work creates 21st century jobs and drives innovation.
We are so thankful to you for supporting our small business. Please enjoy 15% off site wide all week long, use code THANKYOU15!  
*Source: sba.gov