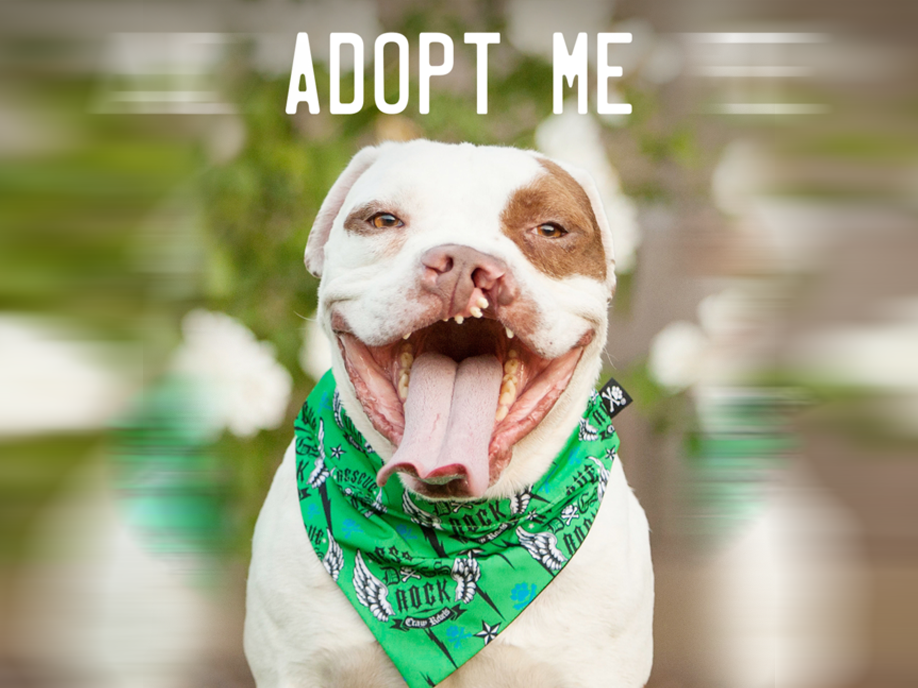 This handsome guy has a special rescue story. An amazing human named Christine saw his picture up for adoption at the Downey Animal Care Center and was immediately on her way to save the day. You might recognize her as @chilberg on Instagram, mom to an awesome rescue pup named Puka. What you might also notice is that Puka and their new foster, Sir Clefton both have the cutest cleft lip and if you didn't know their story, you might think they were brother and sister. 
So after fostering him for several weeks, it's time to find him a forever home of his own. Here's what his foster mom has to say about him:
Have you met Sir Clefton? He is currently available for adoption in Los Angeles! Clefton is a great dog in search of his forever family. He is very well-mannered, easy going, and super friendly. If you would like more information about Clefton, please contact his foster mom, Christine: PukaIsMyHomie@gmail.com.
More fun fact about Sir Clefton, Duke of Downey:
- Pulled from the kill shelter on June 21, 2016
- Mixed breed 
- 5 years old
- 55 lbs
- Neutered
- Microchipped
- Born with a cleft lip, doesn't cause any health problems
- Very quiet, rarely barks
- Walks great on-leash
- Dog friendly
- People friendly, kid friendly
- Perfect hiking and running companion
- Well-mannered, easy going
- Even tempered
- Kennel trained
- Quiet and calm in the car
- Not afraid of loud noises (i.e. vacuum, fireworks, skateboards)
- Loves belly rubs and cuddling on the couch
- Good in the bath and with groomer (he loves getting his teeth brushed!)
So as you can see, he's pretty much the perfect dog! If you are interested in adopting Clefton please email Christine at PukaIsMyHomie@gmail.com.
To see more of this rad dude, visit his foster Instagram at @chilberg and check out some of Clefton's hashtags: #SirClefton #DukeOfDowney #AdoptClef